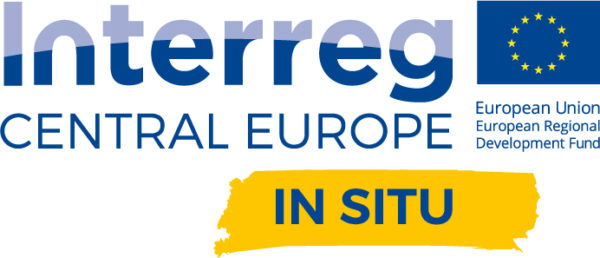 INSITU –
Intergenerational Social Innovation Support Scheme
The economic and financial crisis a decade ago has left behind still very crucial socio-economic and demographic challenges. Especially the continued increase of unemployment resulting in poverty and social exclusion demands urgent sustainable solutions. Unqualified younger and older unemployed (50+) women and men are mainly affected and are often faced with long-term unemployment. Social innovation can offer answers to these challenges but there is a lack of expertise and specialist business development services and support in the public and private sectors.
The change the project IN SITU aims to achieve is an increase in the social problem-solving capacities of the public and private sector and an improvement of the entrepreneurial skills and competences of individuals in the partner regions. This will be achieved through a transnational cooperation consisting of strong partners from six Member States driving social innovation in central European regions. In order to make this possible, the project will build so-called 'regional triangles' consisting of: (1) expert support, care and third sector organizations who work with the long-term unemployed (2) social innovation and entrepreneurship experts; and (3) public/private funding initiatives.
IN SITU will be a learning project bringing together younger and older (50+) unemployed citizens so that these two generations can learn from each other by exchanging experiences, bridging gaps in missing skills and competences.
In this context, the European Office of the Board of Education for Vienna will organise workshops for school classes aiming at empowering pupils. Within the workshops, the young people will have the opportunity to develop their entrepreneurial competences, to get an insight into the field of social innovation, to identify societal challenges they find in their everyday life and to develop possible solutions to these problems.
Additionally, inspiring Brunch Clubs will be carried out, bringing together pupils and successful entrepreneurs.